Lab Research
Tackle Kids Cancer's mission is to discover cures for pediatric cancer. This quest begins in the lab, where scientists and researchers can investigate at a cellular level the causes and treatments of various pediatric cancers.
As part of the Hackensack Meridian Health network, Tackle Kids Cancer is unique in that many of our researchers are also physicians. Their breath of experience and knowledge provides them the opportunity to provide true bench to bedside research – where they can investigate causations and possible treatments in the lab, and develop a clinical usage for our patients in the hospital.
Lab research, funded by Tackle Kids Cancer, takes place at Hackensack Meridian Health's acclaimed Center for Discovery and Innovation. Located in Nutley, New Jersey, the CDI shares a campus with the Hackensack Meridian School of Medicine at Seton Hall University. Its mission is to develop and translate innovations in biomedical sciences to improve clinical outcomes for cancer patients and others with life threatening, disabling and chronic diseases. Its vision is to transform today's ideas into tomorrow's new health care delivery.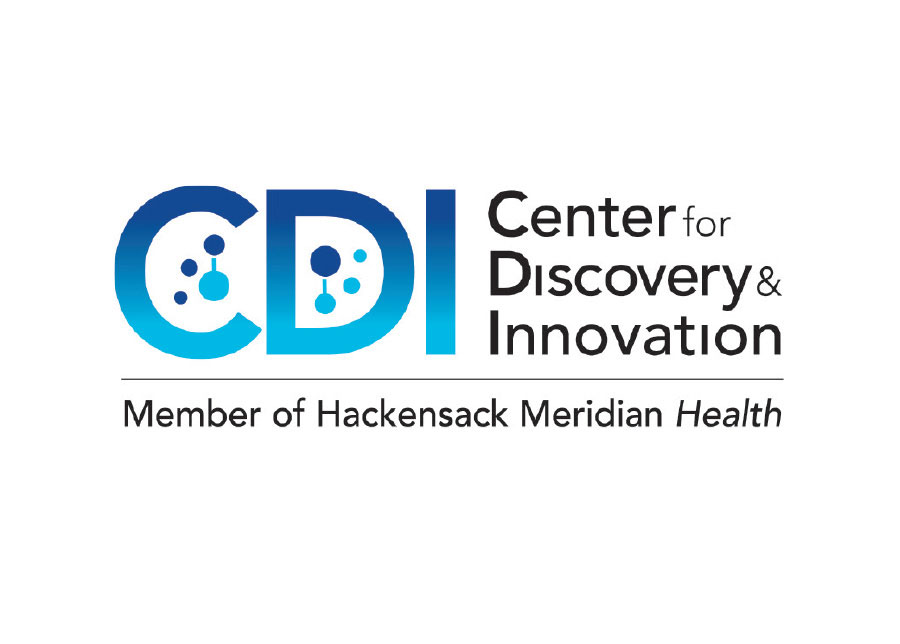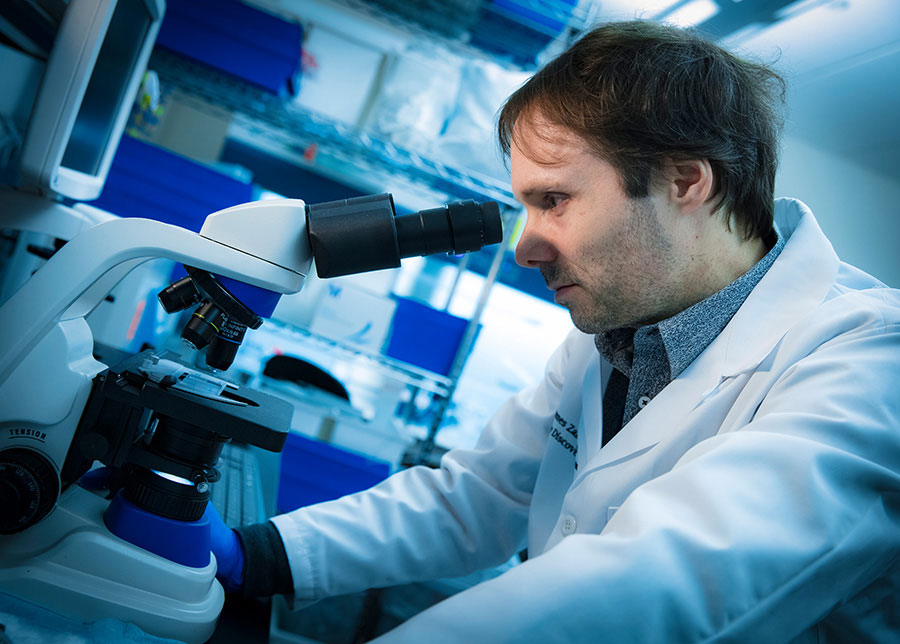 Currently, Tackle Kids Cancer is funding two labs at the CDI. The first is directed by Johannes Zakrzewski, M.D. an Associate Member of the Center for Discovery and Innovation and a Pediatric Stem Cell Transplant Attending Physician at Hackensack University Medical Center. He is board-certified in Pediatrics and Pediatric Hematology/Oncology. The Zakrzewski laboratory is investigating new immunotherapy treatments for pediatric cancer. Read more about his work here.
The Pediatric Neuro-Oncology lab, run by Timothy Vogel, M.D., Chief of Pediatric Neurosurgery and Derek Hanson, M.D., Program Head Pediatric Neuro-oncology is dedicated to meeting the clinical and research needs of children with rare central nervous system (CNS) tumors. The laboratory and program studies translational models of aggressive tumors in an effort to bring the findings to patients for access to early-stage trials of the newest and most-innovative brain tumor therapies. Together, Drs. Hanson and Vogel have initiated highly promising scientific studies at the CDI and with funding support from Tackle Kids Cancer, Josephine's Garden, Tommy Strong Foundation and Katherine's Fund.
This can't be done without you
Tackle Kids Cancer is a team effort. By raising awareness and funds, we help hundreds of pediatric patients being treated today, and help fund discoveries to keep children healthy in the future.