New York Red Bulls
The New York Red Bulls are valued partners in raising awareness and fund in our efforts to find a cure to childhood cancer.
Our MVP Niamh Joins the Red Bulls Team
During Childhood Cancer Awareness Month, our MVP, Niamh, joined the New York Red Bulls roster for a day by signing an honorary contract. Niamh spent the day practicing with the Red Bulls team; warming up with them, running drills, and even scoring goals against goalie, Luis Robles. Niamh found how much training the Red Bulls have to do every day, but it was an experience she will never forget.
"It was amazing, it was awesome, cool, all those words" - Niamh Devlin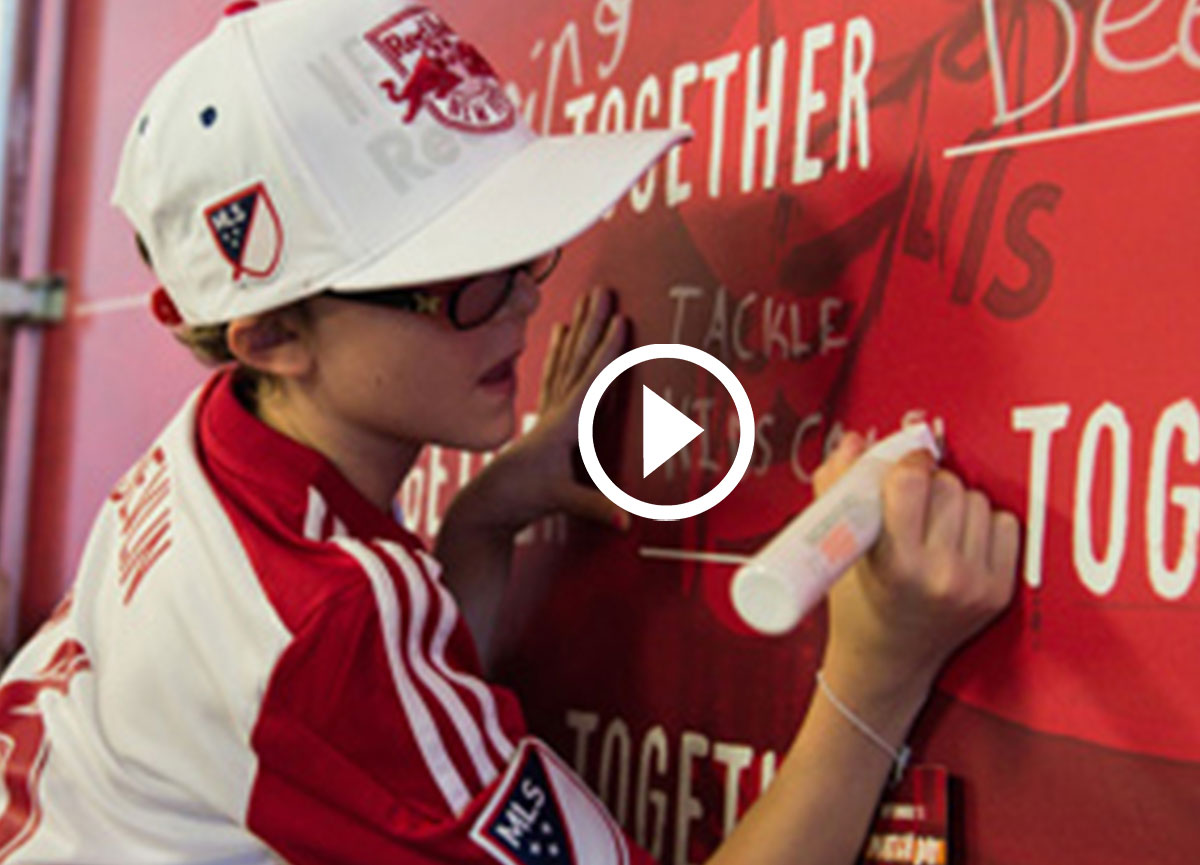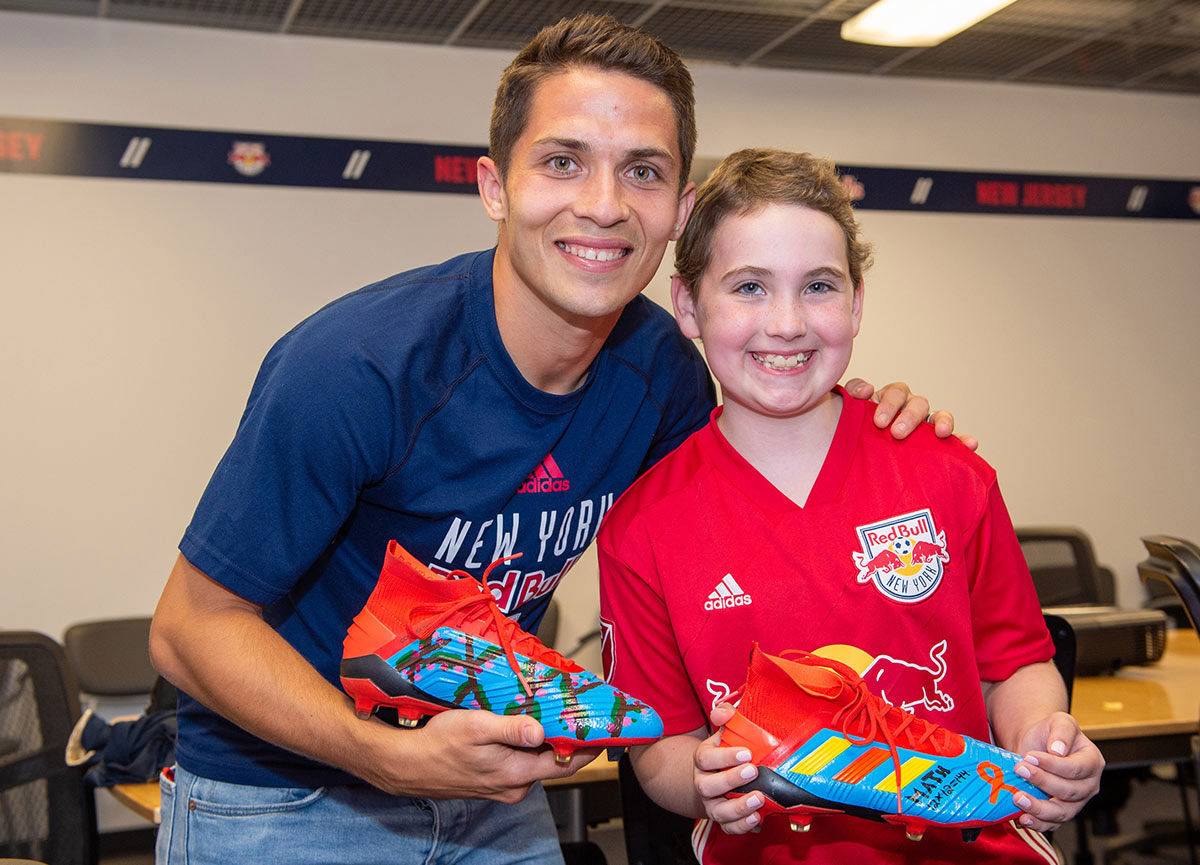 Boots with a Message
For several years, players from the Red Bulls have teamed up with Children's Cancer Institute patients to design personalized soccer boots. The special shoes are worn at a practice, and then presented to the patients.