New York Giants
In September 2015, Tackle Kids Cancer kicked off our partnership with the New York Giants and Eli Manning, which is deeply rooted in a shared tradition of helping the community. Eli Manning captains Team TKC to help raise crucial funds for our MVPs (Most Valiant Patients) and their families. The New York Giants provide unforgettable experiences for our MVPs from gameday experiences, hospital visits and more.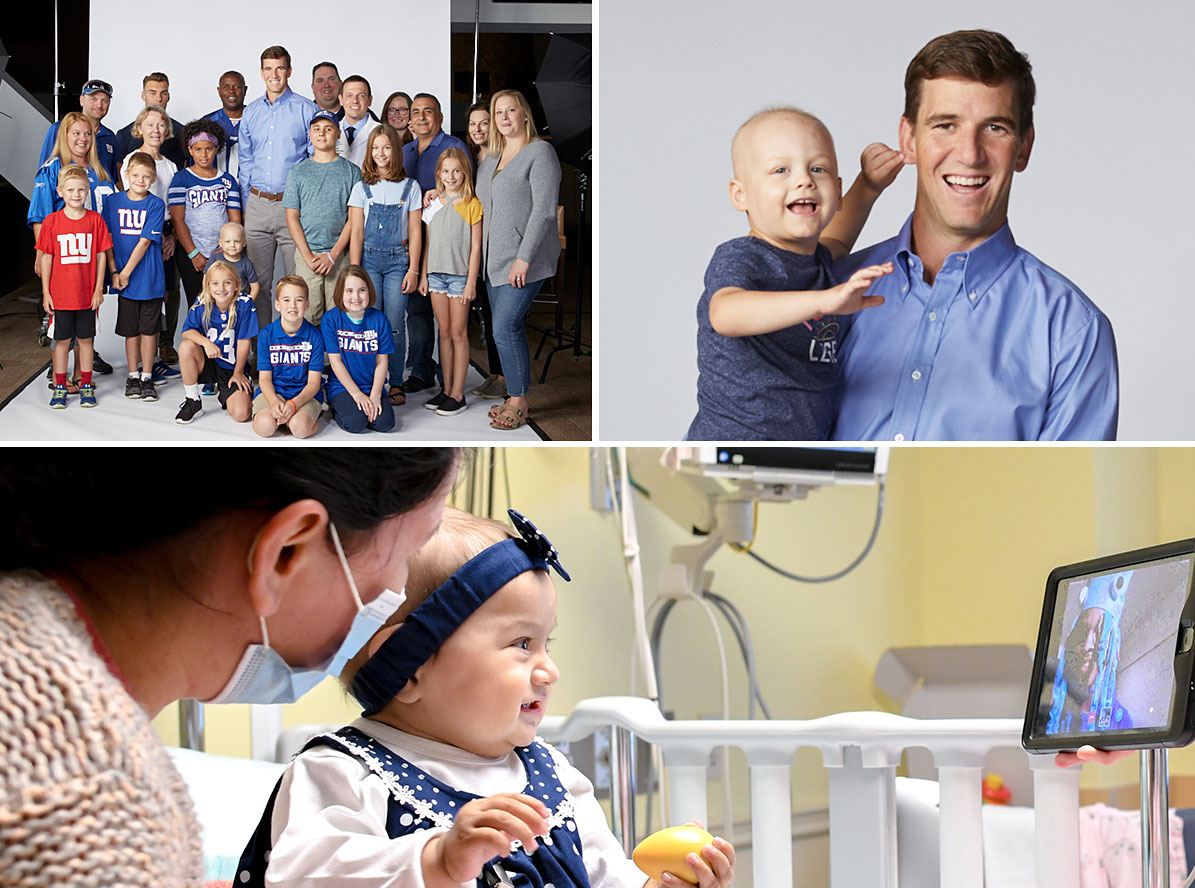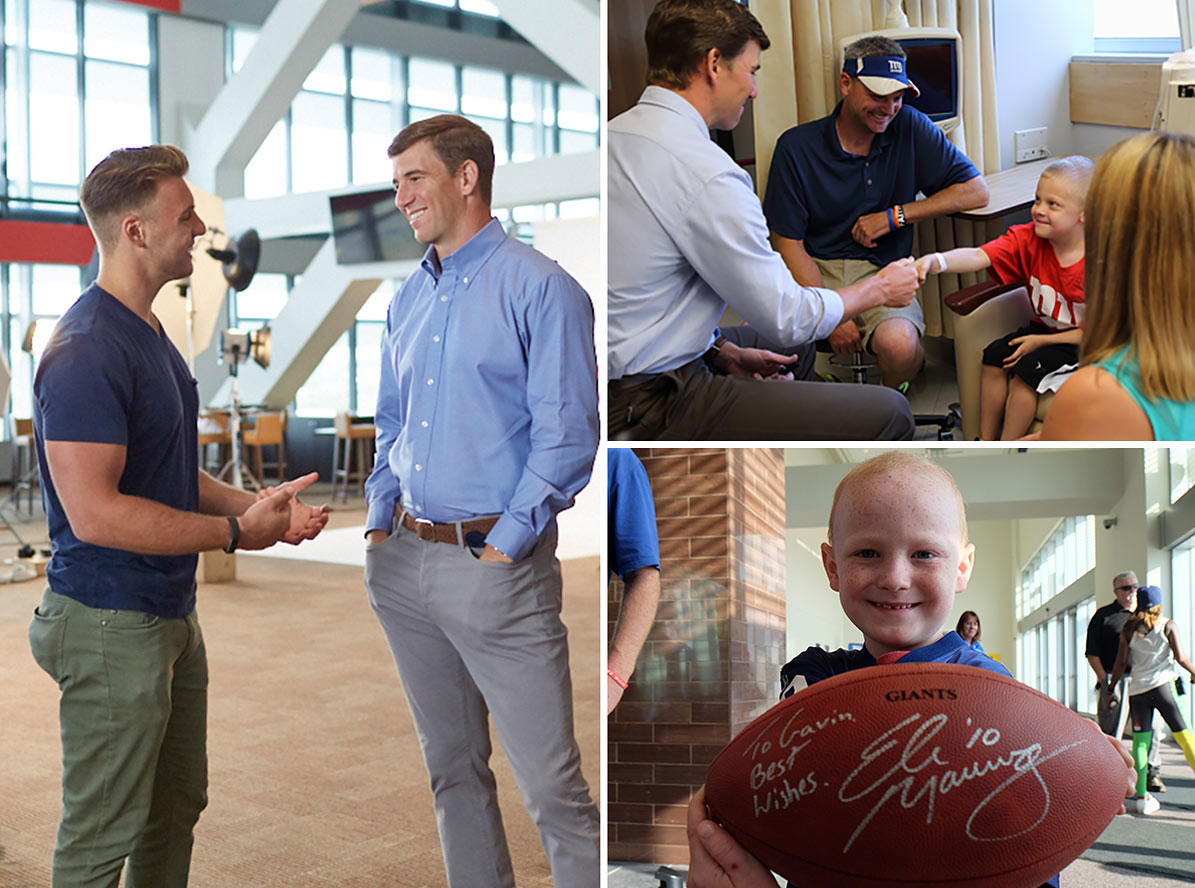 Eli Manning
Team TKC Captain
Eli Manning, former New York Giants quarterback and two-time Super Bowl Champion, has been an advocate for Tackle Kids Cancer since its inception in 2015. Eli Manning was named the Walter Payton Man of the Year in 2016, an award given to the NFL player for excellence on and off the field. He often spends time visiting our MVPs and doctors at the Hackensack Meridian Health Children Hospitals.
Eli raises awareness for our foundation in many ways, including representing Tackle Kids Cancer for the National Football League's (NFL) My Cause My Cleats Initiative, which allows players and personnel to customize their cleats with a cause that is important to them. For the 2022 season, TKC MVP Ella created the design and Eli wore them on his Monday Night Football broadcast. We are so grateful to have Eli Manning on our team!
Eli's Challenge
During its inaugural year, Eli Manning was inspired by many scout troops, youth sports teams, and schools that raised money for Tackle Kids Cancer. To raise even more funds, for Tackle Kids Cancer, he created Eli's Challenge to support grassroots group fundraisers. To date, Eli's Challenge has raised more than $2 Million Dollars. Now entering in its sixth year, Eli will match every community donation to Tackle Kids Cancer up to $200,000 during the 2022-23 football season. Whether it is a bake sale, car wash, or lemonade stand, every donation made to Tackle Kids Cancer Eli will double its impact. Join the team with Eli to Tackle Kids Cancer.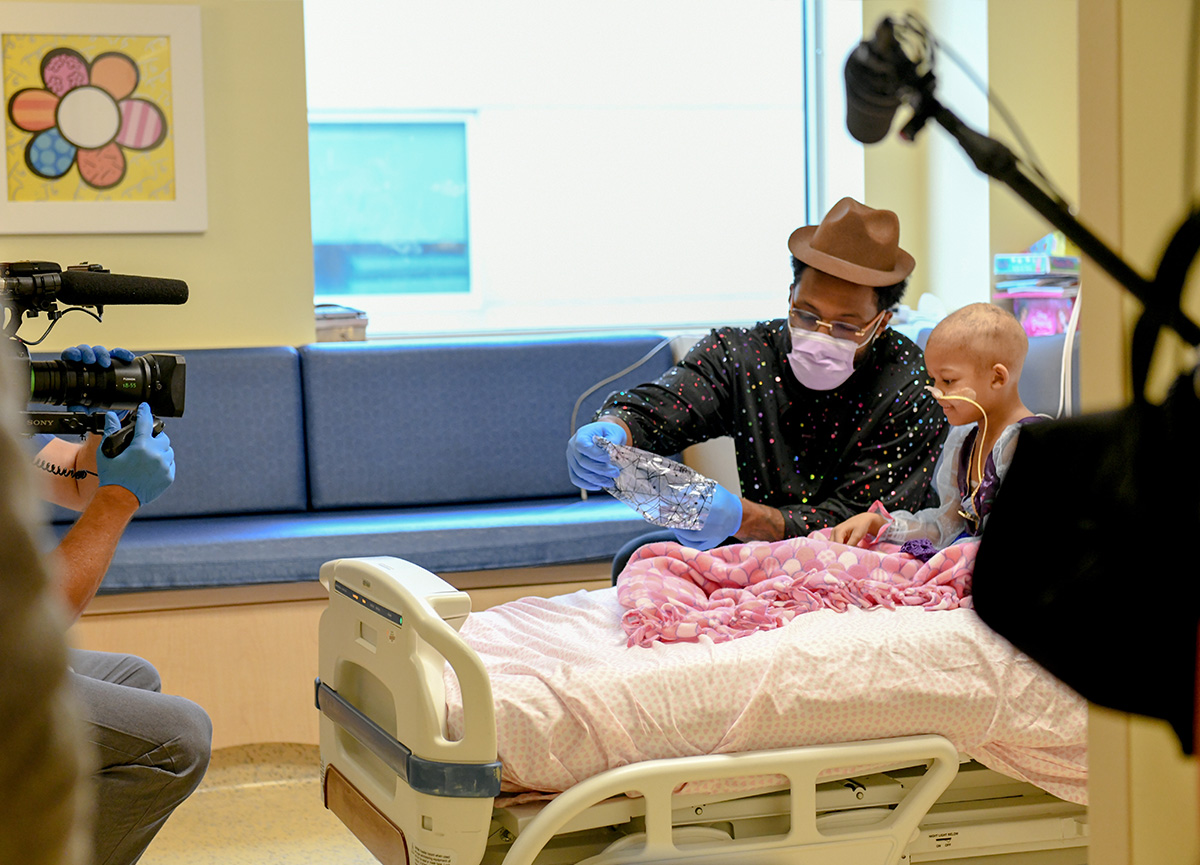 Hospital Visits
The New York Giants visit our MVPs and spend time with them at our Hackensack Meridian Health Children's Hospitals. This 2022 Halloween, the Giants rookies made their annual visit to the Joseph M. Sanzari Children's Hospital in fun costumes. Thank you for bringing smiles to our MVPs and providing happiness during these challenging times.
Game Day Experiences
Our MVPs have had the chance to take the field at Metlife Stadium during New York Giants home games. Most recently, our patients were honored during the New York Giants win over the Carolina Panthers on Sunday, September 18, 2022. Thank you to the Giants for providing so many unforgettable experiences throughout the years.