New York Giants
Tackle Kids Cancer kicked off our partnership with the New York Giants and Eli Manning, which is deeply rooted in a shared tradition of helping the community, in September 2015. You can support Tackle Kids Cancer through several Giants opportunities– raffles to meet the players, signed memorabilia, game day experiences and much more.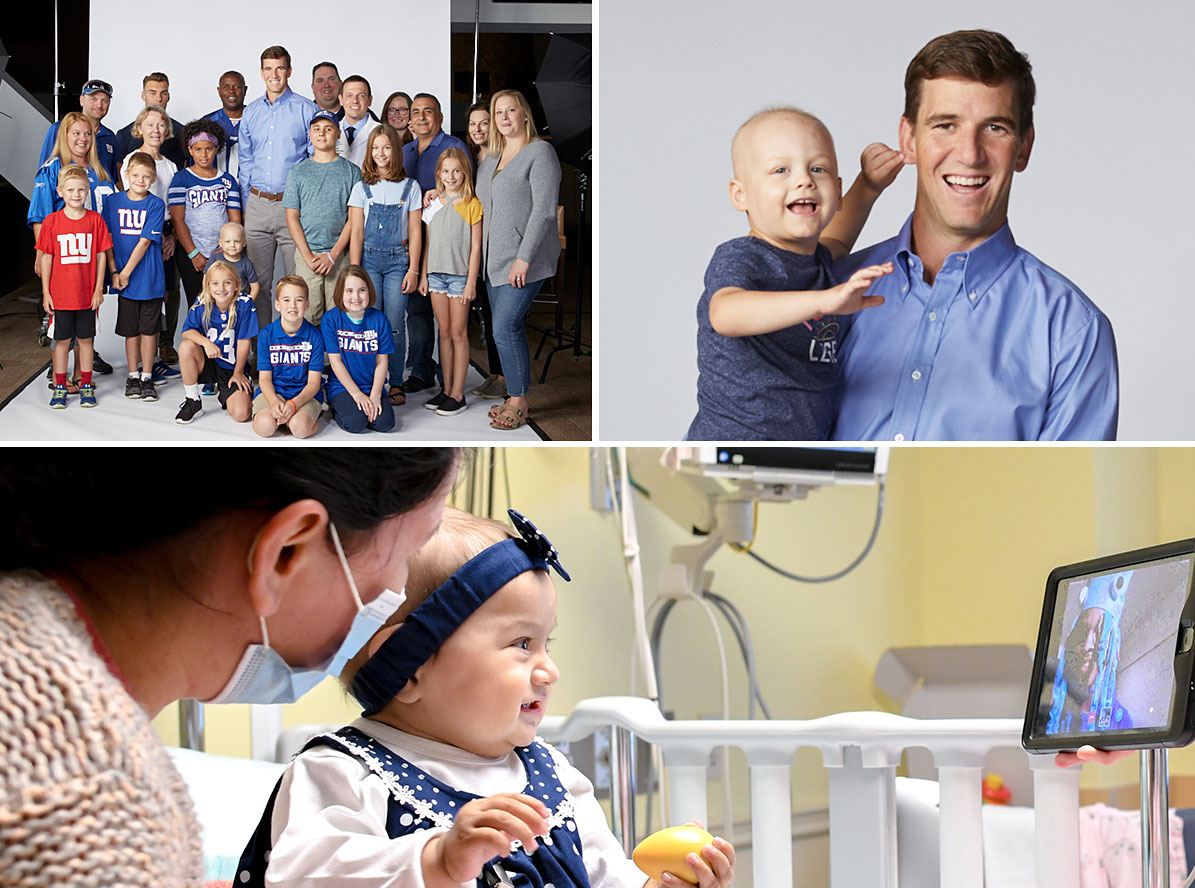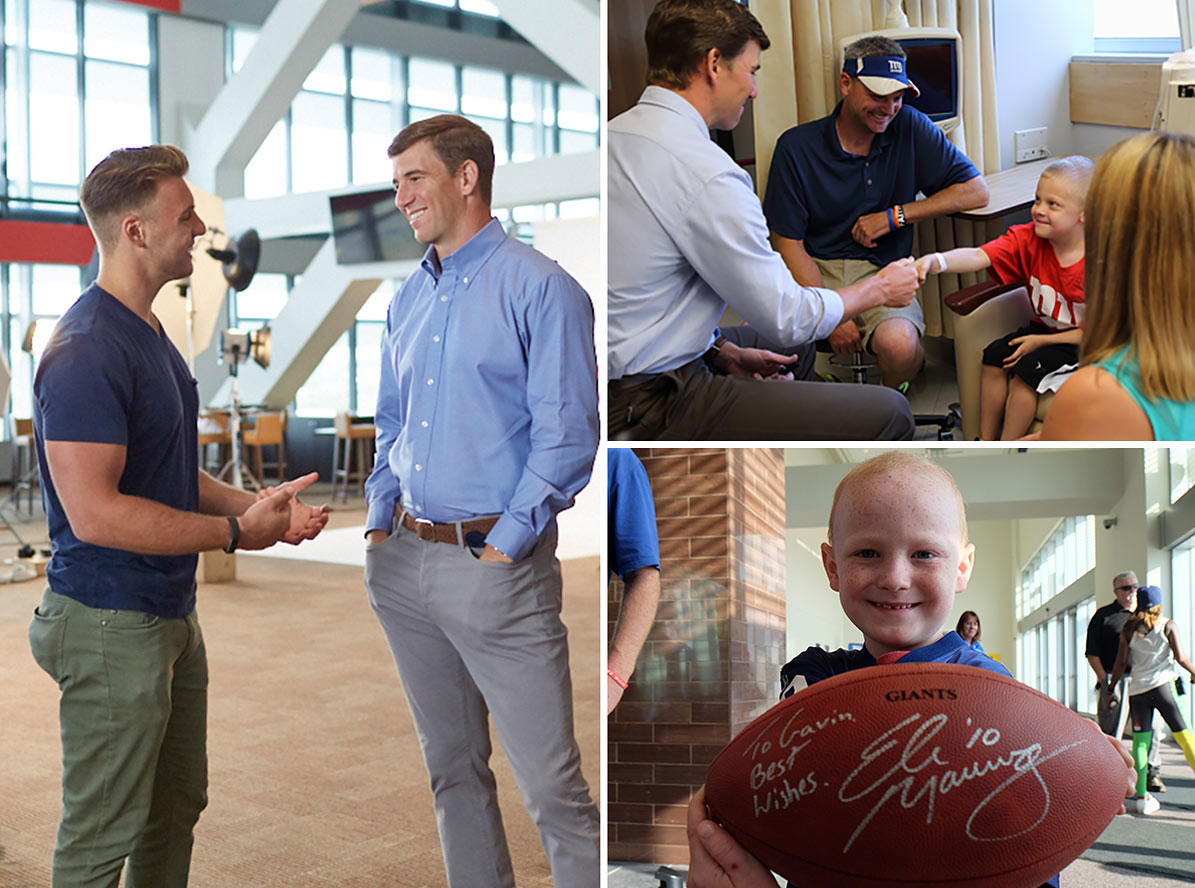 On December 20, 2015
During the Giants vs. Carolina Panthers game, the Tackle Kids Cancer team had the chance to take the field and thank the Giants and their fans for their support in raising over $1,000,000 in just a few short months. Donations both large and small helped make a difference in funding vital research programs and treatments at the Children's Cancer Institute.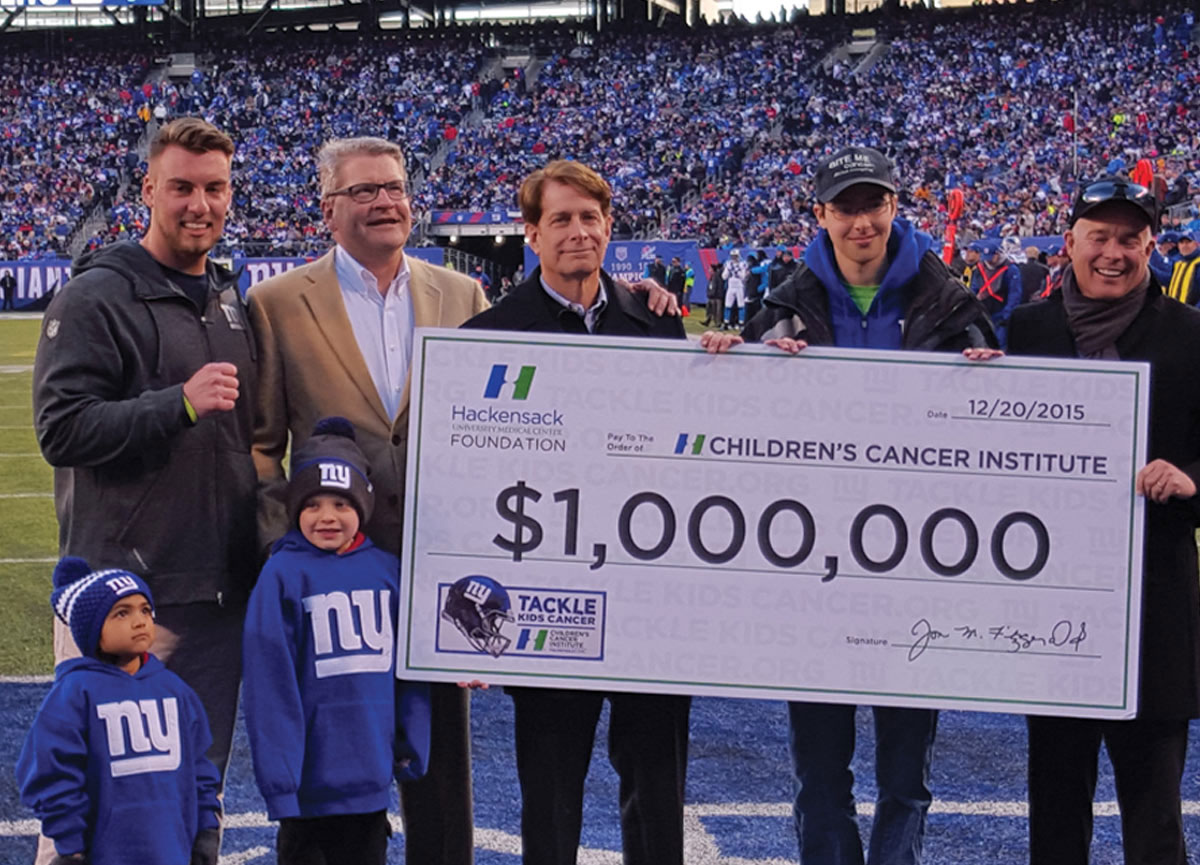 Eli Manning
Walter Payton Man of the Year Finalist
Eli Manning was named one of the final three candidates for the 2015 Walter Payton Man of the Year, an award given to the NFL player for excellence on and off the field. Eli Manning joined the groundbreaking initiative for Tackle Kids Cancer by being part of an extensive media campaign to raise awareness for pediatric cancer. Eli even spent time visiting with patients and doctors at the Children's Cancer Institute.
Eli's Challenge
During its inaugural year, Quarterback Eli Manning was inspired by many scout troops, youth sports teams, and schools that raised money for Tackle Kids Cancer. To raise even more funds, for Tackle Kids Cancer, he created Eli's Challenge to support grassroots group fundraisers. To date, Eli's Challenge has raised $700,000. Now entering its fourth year, Eli will match every community donation to Tackle Kids Cancer up to $250,000 during the 2019-20 football season. Whether it is a bake sale, car wash, or lemonade stand, every donation made to Tackle Kids Cancer Eli will double its impact. Join the team with Eli to Tackle Kids Cancer.