Donate to Celebrate
Every donation to Tackle Kids Cancer calls for a celebration. With 100% of donations staying in New Jersey, your gift directly impacts pediatric cancer research, survivorship programs and care and support for patients and their families. Join Eli Manning and Team TKC by making a gift today.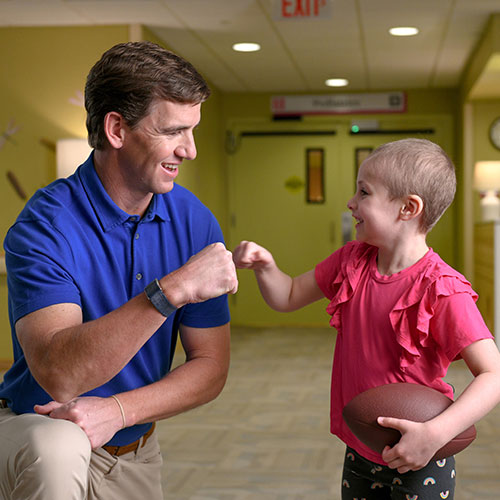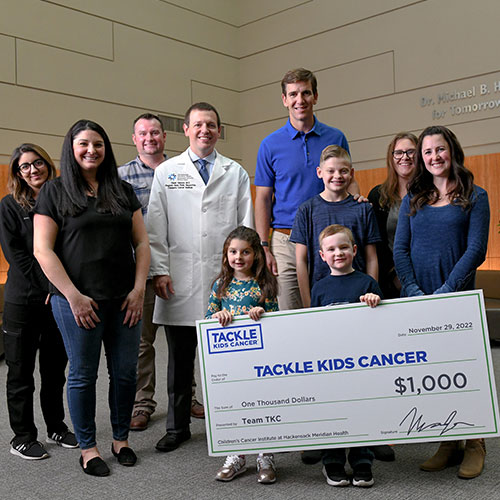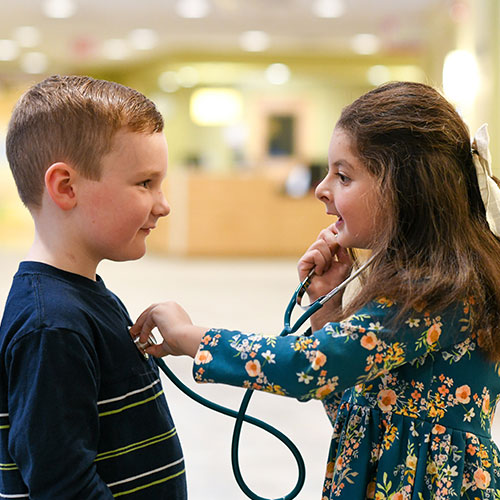 About Tackle Kids Cancer
Tackle Kids Cancer, a philanthropic initiative of Hackensack Meridian Health Foundation, raises money for pediatric cancer research and patient care programs at Joseph M. Sanzari Children's Hospital and K. Hovnanian Children's Hospital. Donations made to Tackle Kids Cancer directly benefit essential clinical care, unique support services and groundbreaking cancer research needed to find a cure. 
Learn more about us by clicking here.
This can't be done without you
Tackle Kids Cancer is a team effort. By raising awareness and funds, we help hundreds of pediatric patients being treated today, and help fund discoveries to keep children healthy in the future.